Future Plans - March 2020
Jung in the Lakes: Becoming One's Self
The Society of Analytical Psychology
is currently planning the third of its innovative, residential weekends
based in Grasmere, Lake District, U.K.
Friday tea-time, March 20th
through to
Sunday lunch, March 22nd 2020

Lake View Country House, Lake View Drive,
Grasmere, LA22 9TD
We are currently planning an interesting and inspiring programme for March 2020. Details will be posted here as soon as possible.
Seminars and groups take place in a geodesic dome in the orchard of Lake View Country House. N.B. It can rain or be windy at times in the Lake District. Please come prepared with suitable walking / outdoor clothing, with suitable walking boots, and a trekking pole if you usually use one.
The following people will be involved in this weekend: speakers Martin Schmidt and Susanna Wright, and group facilitator Roselyn Abbott (host).
Martin Schmidt - biography to follow.
Susanna Wright is a supervising and training analyst for the Society of Analytical Psychology, the British Psychotherapy Foundation and the Westminster Pastoral Foundation. She worked for several years as an analyst for trainees of the International Association of Analytical Psychology in St Petersburg and has very recently retired from a 5-year term as Co-editor in Chief of the Journal of Analytical Psychology, for which she organised conferences in Berlin, London and New York. She holds an MA in the psychodynamics of organisations and has worked in organisational consultancy, as well as lecturing and teaching on clinical training programmes in the UK and overseas. Susanna works mainly in private practice in London and Kendal.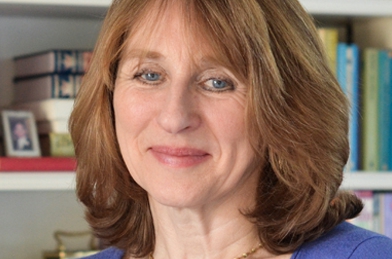 Roselyn Abbott is a trustee, Diversity Officer and member of the SAP, a Jungian Analyst, a member of the Group Analytic Society International and the British Association for Psychoanalytic and Psychodynamic Supervision. Ros is also a registered Mentalization Based Treatment Practitioner. She has extensive experience working as a Psychotherapist, Supervisor and Group Analyst within the NHS including forensic services, specialising in working with women and personality disorders. Ros holds an MA in Intercultural and Group Therapy, and currently works in private practice (Mindmatters) as a Jungian Analyst and Group Analyst. Within the SAP, Ros provides group-analytic reflective practice for SAP analytic trainees. Until recently she was the editor of the Film & Culture section of the Journal of Analytical Psychology.
The Society of Analytical Psychology, 1 Daleham Gardens, London NW3 5BY, 020 7435 7696
https://www.thesap.org.uk/, Charity Number 238441